rose3

urimifinal

Kunoorwo kiroho final
CUCU
STRINGS
What do you want to watch?
3 Stones TV is Kenya's first Kikuyu-language digital television channel launched in November 2012. The Channel broadcasts a full line-up of locally-produced quality programming that informs on our collective history and on our vast cultural knowledge,  as well as  programs on contemporary subjects. These range from lifestyle and financial to educational and self-improvement content.
Programmes are broadcast in the Gikuyu language, and in English and Kiswahili.
The channel is targeted at the Gikuyu-speaking population based in the Mt. Kenya region including Nairobi, Kiambu, Muranga, Nyeri, Embu, Nyandarua, Kirinyaga, Nakuru and Uasin Gishu counties, and in other parts of the country and the diaspora.
You can watch 3 Stones TV wherever you are on our live stream, as well as on the Zuku Cable subscription platform.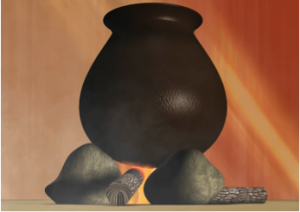 3 stones were found in every African homestead, in the mother's round thatched hut. It was on these 3 stones that all family meals were prepared. 
It was also around these 3 stones amid the glowing embers that the family bonded; the young were nurtured, schooled, fed and instructed on the community's values,  morals and aspirations, often through story-telling. And it was from here the young gained wisdom, and received guidance, security, warmth and light.
3 Stones.tv connects with the viewer; the channel shares his heritage and speaks his language, it identifies with his hopes and aspirations, and shares his dreams
Enjoy Some of Our Dynamic Shows
Over the years, we have learned that people will connect to a good story that reflects their history, values and aspirations, a story that is well executed and relevant to their lives.